I had a Wuyi tea today. I'm not sure exactly which varietal it is, and I am not at the point where I can tell yet. All I know is that it is heavily fired. It came in one of those tiny one-serving packs (this was a free sample we got when we went tasting). So as you can see, the leaves come out a bit broken because it had to fit in the small pack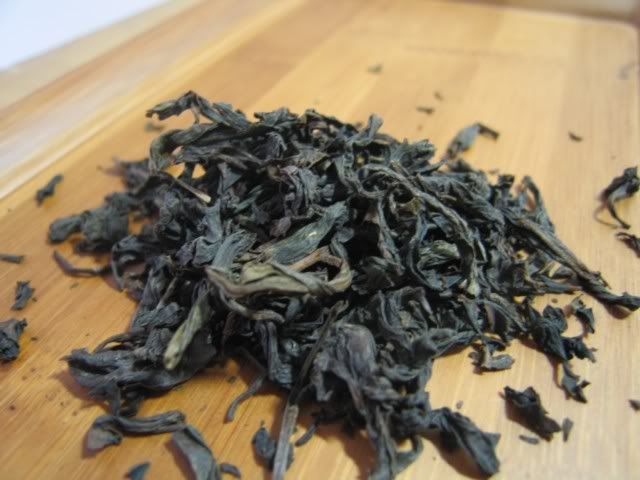 I thought this is a bad way to pack Wuyi. It's great for the ball-shaped oolongs, but not for these.
The first infusion of the tea had a charcoal like taste, which was just a hint too charcoal like, although still quite nice. The liquor is a dark orange. This, I think, is infusion 3
Overall, good aftertaste, so so aromas. I don't know how much they want, but I didn't like it THAT much. It was an ok tea. I prefer the stuff I have now. Although, perhaps it is because I didn't have full control over brewing parameters (especially amount of leaves) so that might have been a big reason why I didn't really like it.