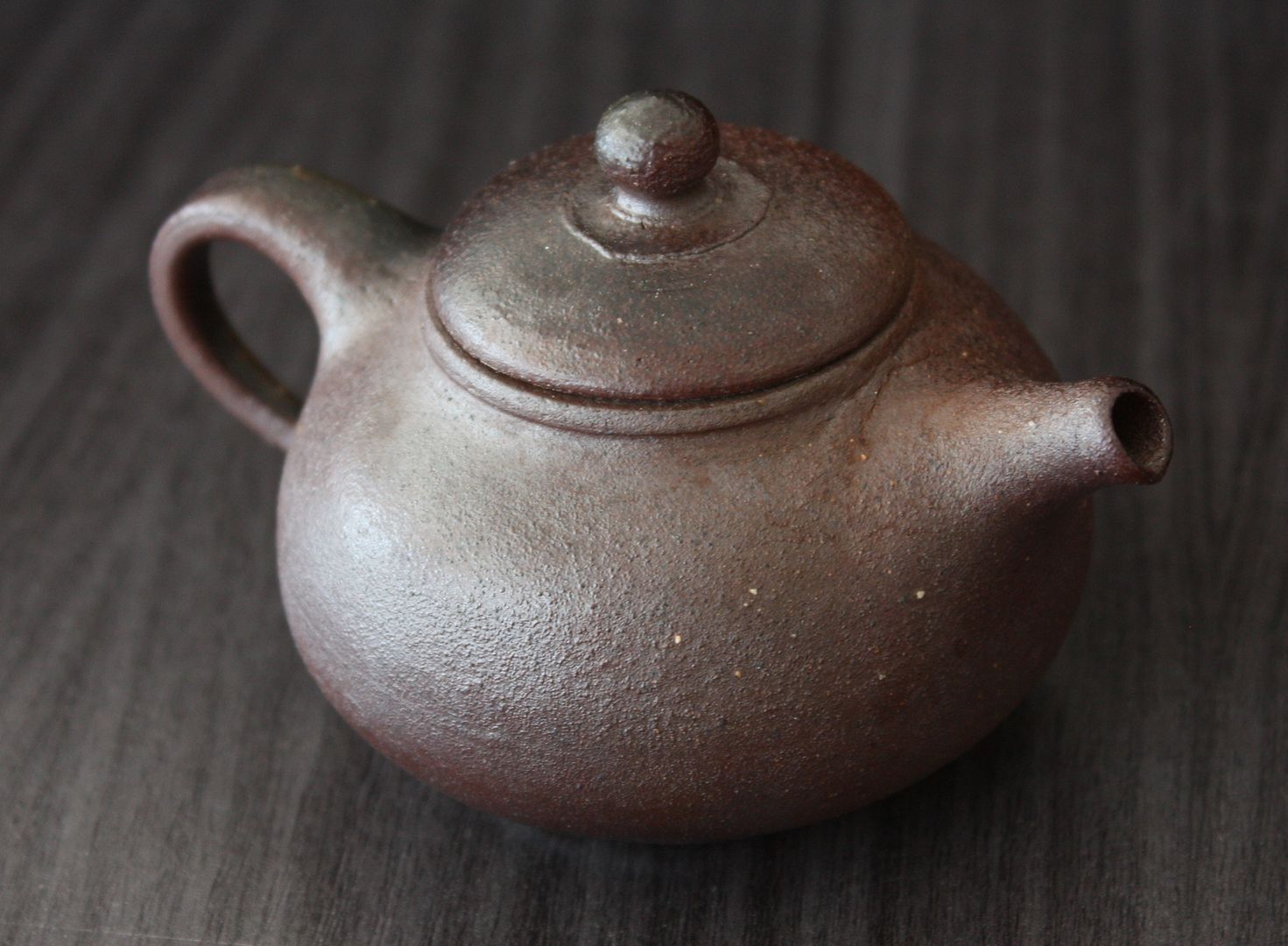 The potter Petr Novak has been making teaware for a while now, and offering them to us who are interested in something a little different. A while back, I bought a shiboridashi, which is a style of Japanese kyusu that looks a bit like a gaiwan with a spout, from him, intending it to be a gift. I haven't gifted it yet, and am not sure if I want to. The pains of a hoarder.
Yesterday I got the above pot in the mail, one of the last of the Yixing pots in Czech Republic series, I believe. I found the experiment fascinating, and right up my alley of the kind of things I'd like, so I asked if I can get my hands on one. Here it is.
The pot is shiny. It's much shinier than your usual yixing pot, which in my unqualified, ignorant view of pottery is probably attributable to higher temperatures. The surface of the pot is not quite smooth – it feels slightly sticky, actually. The clay inside the pot looks visibly different from the outside, which I guess is because of the firing process and the difference in temperature, or something along those lines. The same can be said of the base of the pot, which doesn't have the same colours or texture as the body, and is closer to what's on the interior. The grains of the clay are larger than what you normally see on Yixing clay these days, but then again, these days they're so fine I actually don't like them.
I haven't had a chance to try these yet with tea, but this should be pretty interesting!