One of the perils of shopping online for tea is that you don't get to try the stuff you're about to buy. A little while ago I recommended the 2005 Chenguanghe Tang Menghai Yesheng to Hster as something worth buying. The only place online that sells it is Hou De Asian Art. I recently procured a number of this cake from Taiwan directly, and I've always like this cake. Since I am fairly sure Guang from Hou De sourced his teas from the same place I bought mine, I was rather confident in recommending the cake.
Well, Guang, rather unhelpfully perhaps, doesn't offer samples. So when I sent Hster a bunch of teas recently for her to try, I included a sample of this 2005 tea for her as well. I didn't realize that another tea from, Ira, also sent Hster a sample of this, but his sample is from a cake he recently purchased via Hou De. The result is this rather interesting post. Seems like while the two cakes are from the same batch, they are not quite the same after all.
So now, time for some pictures to compare the two. First up are Ira's pictures of his cake, published with permission.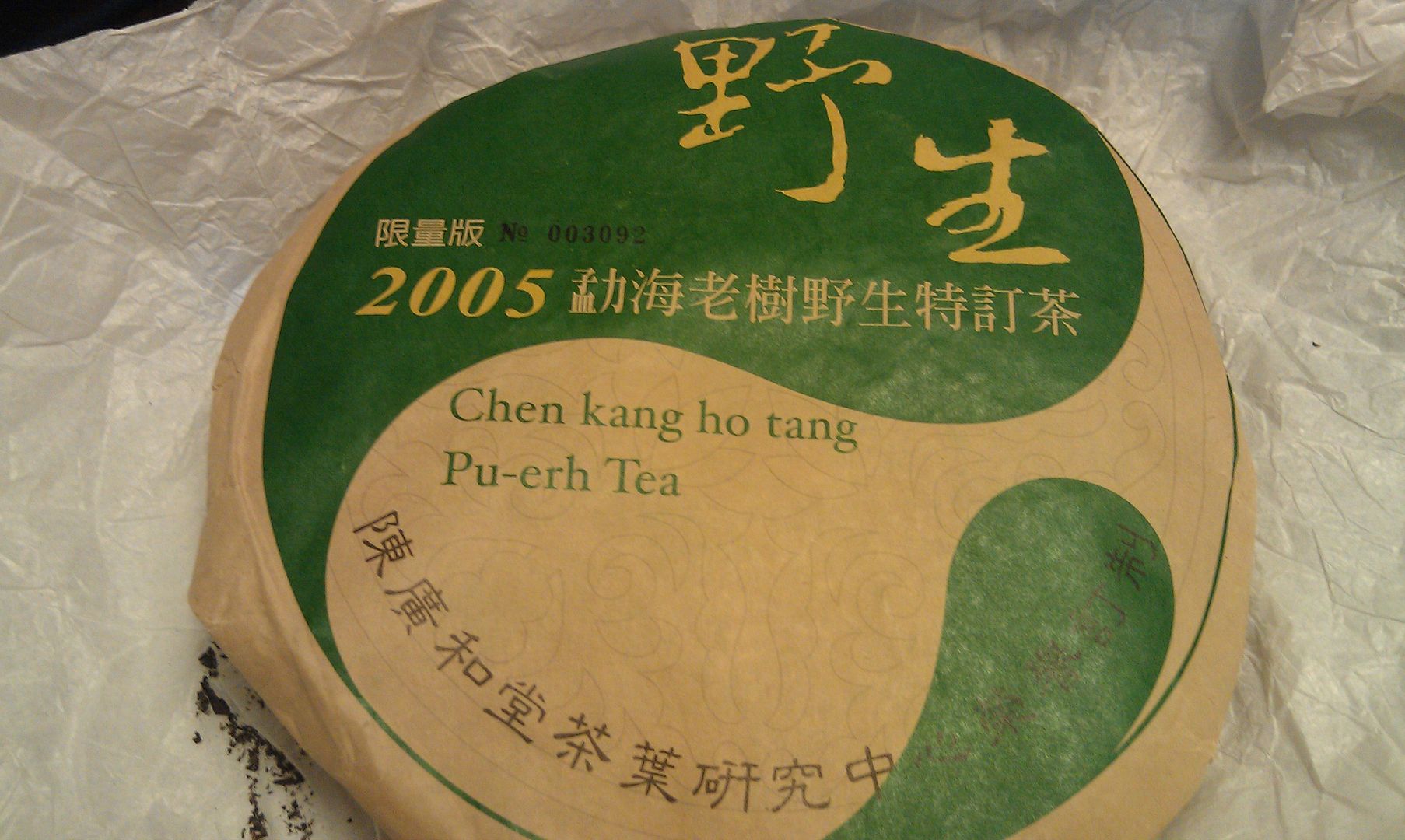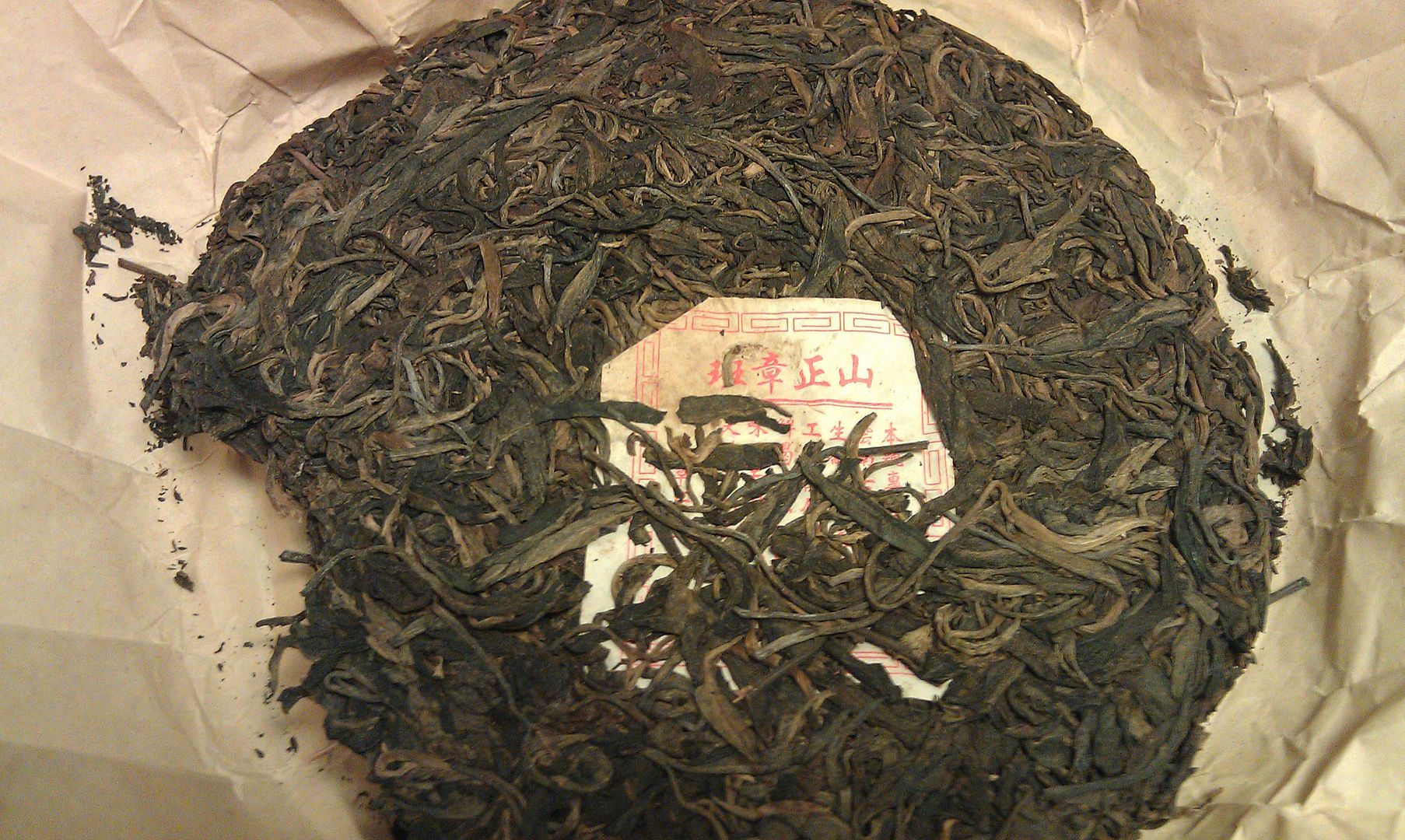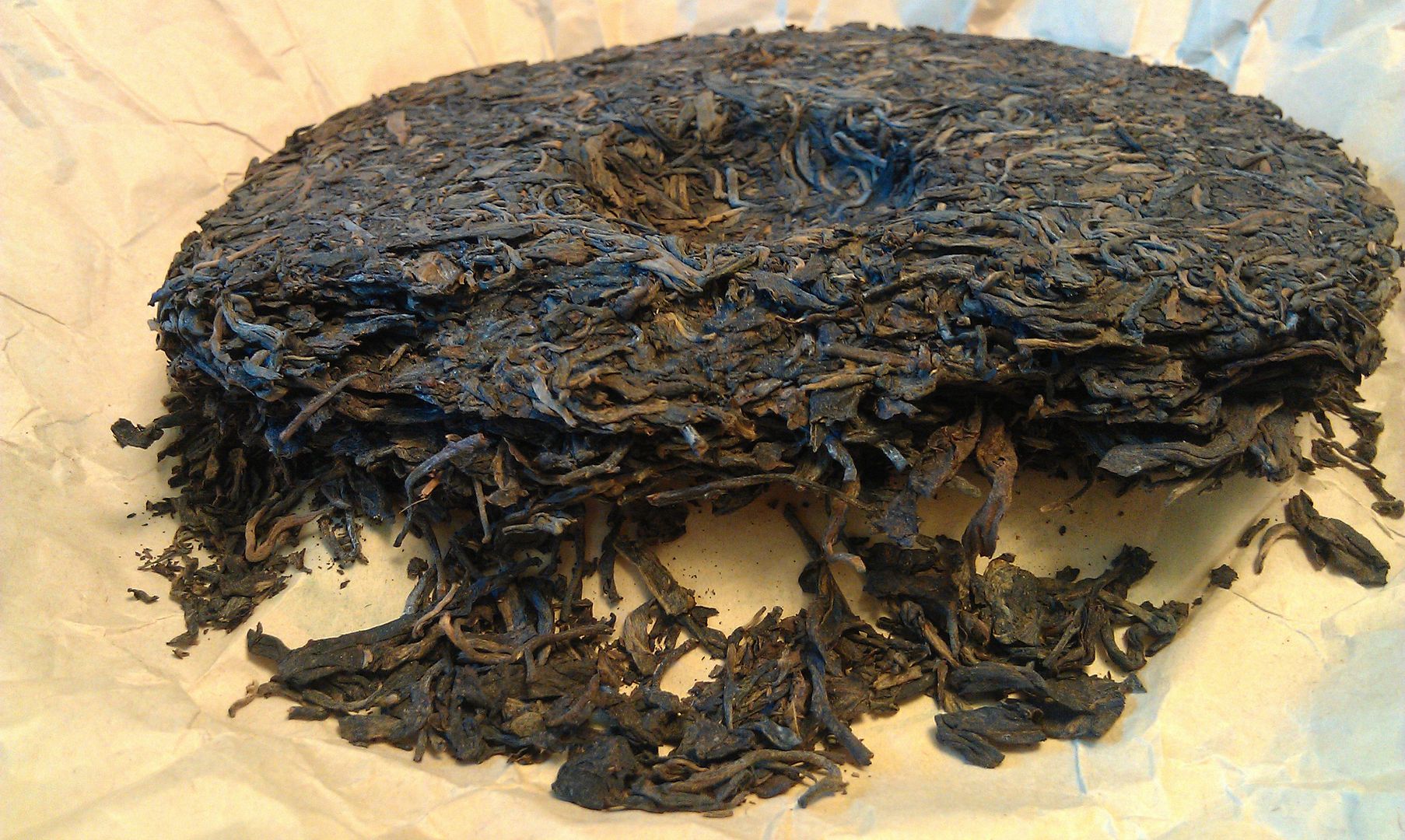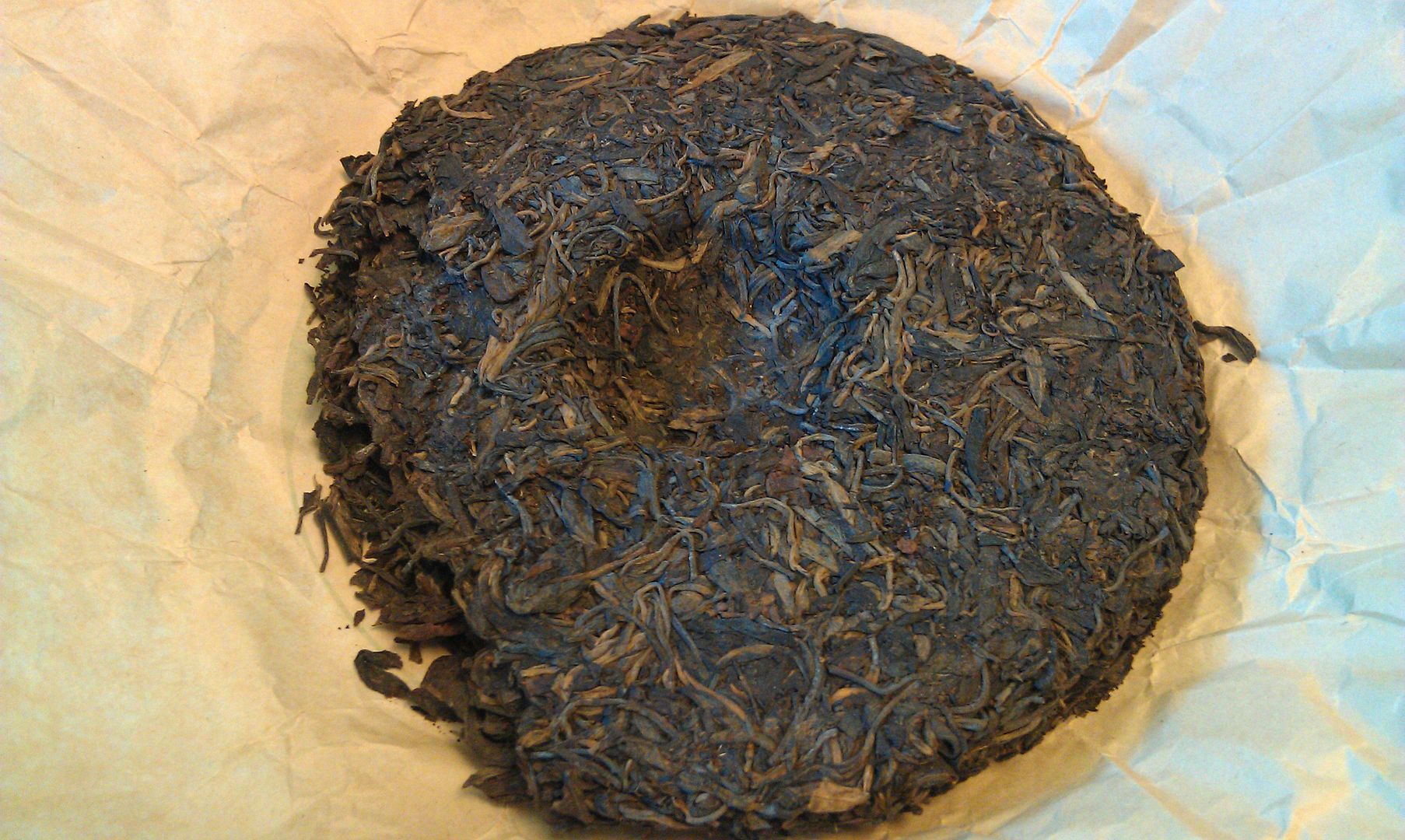 Other than the first picture, I didn't white-balance them because it's difficult to do without any good reference point, and the picture looks like it might have two light sources, one natural and the other one not. Ignoring the colour of the leaves, there are a few things you can notice from these pictures. The first is that the surface of the leaves look dull, and not very shiny. The leaves also seem to have copious amounts of white dots on them, a sign of mold, perhaps, unless it's an artifact of the camera. More importantly, the dots seem to be present on the leaves that are inside the cake, not just on the surface. All this is slightly difficult to draw conclusions from, but it seems as though this cake has seen a lot of moisture and perhaps some mold grew on it. Whether or not it is controlled in a traditional storage environment, or bad storage that caused mold, is harder to say.
So I took some pictures of the cake I used for Hster's sample as a comparison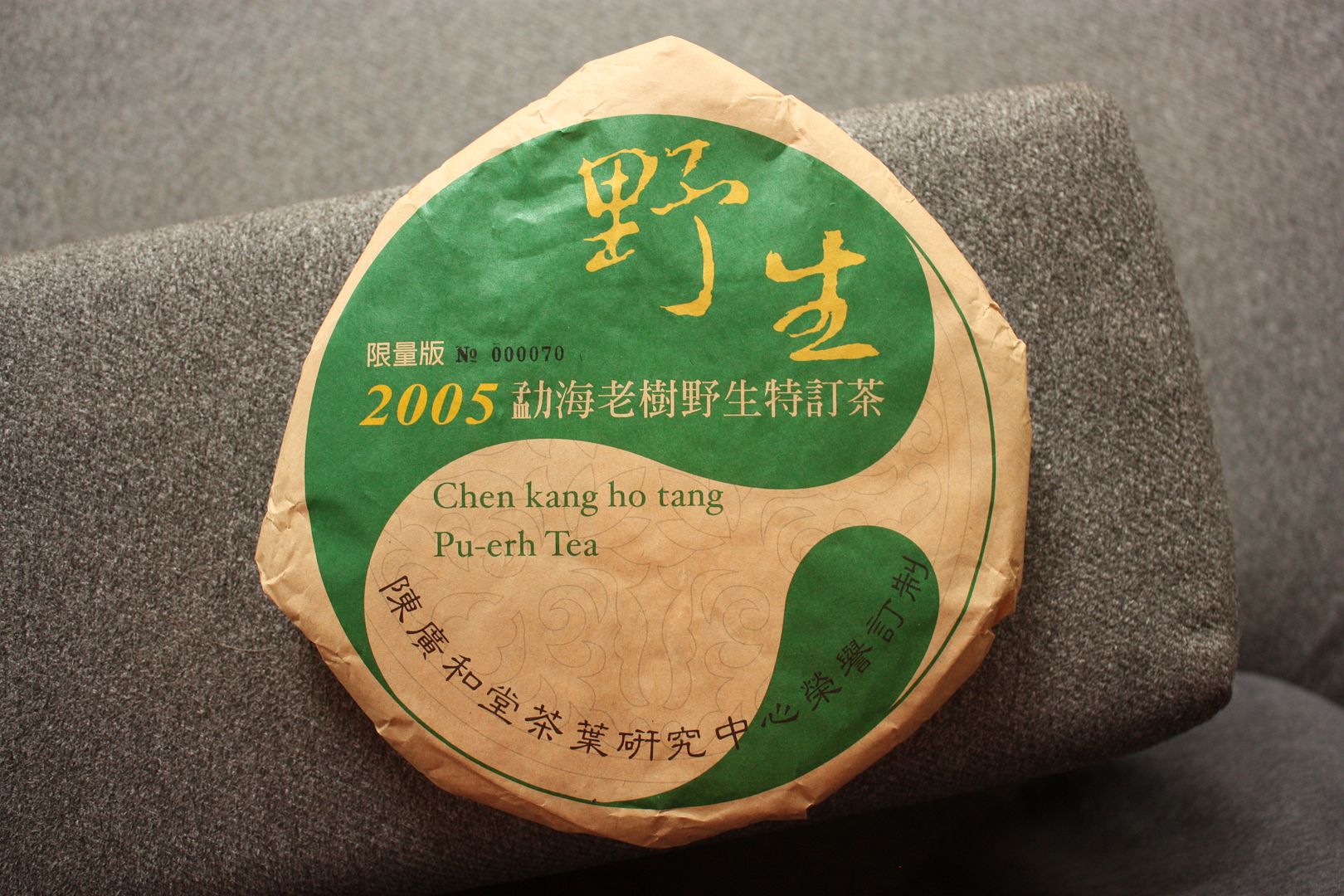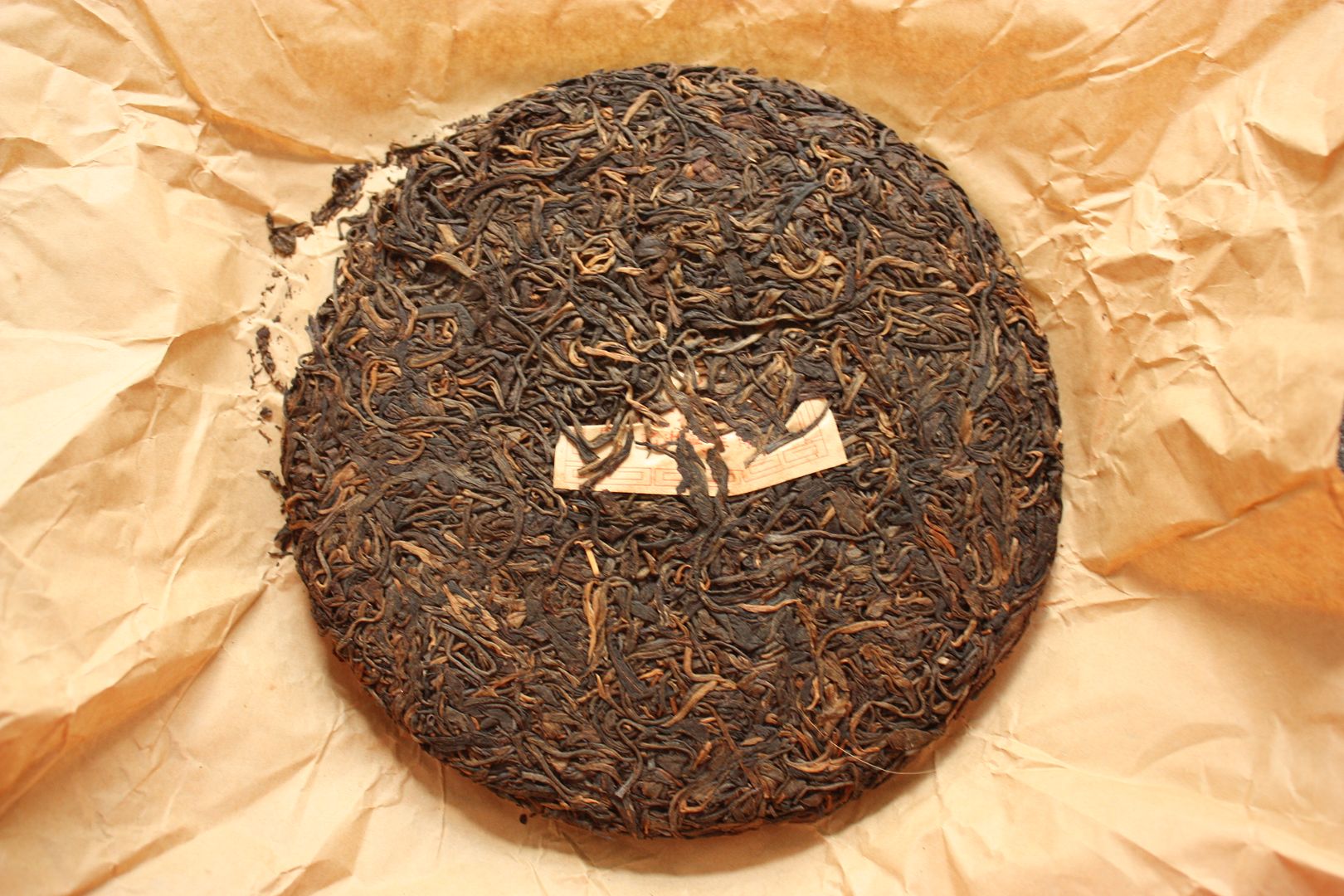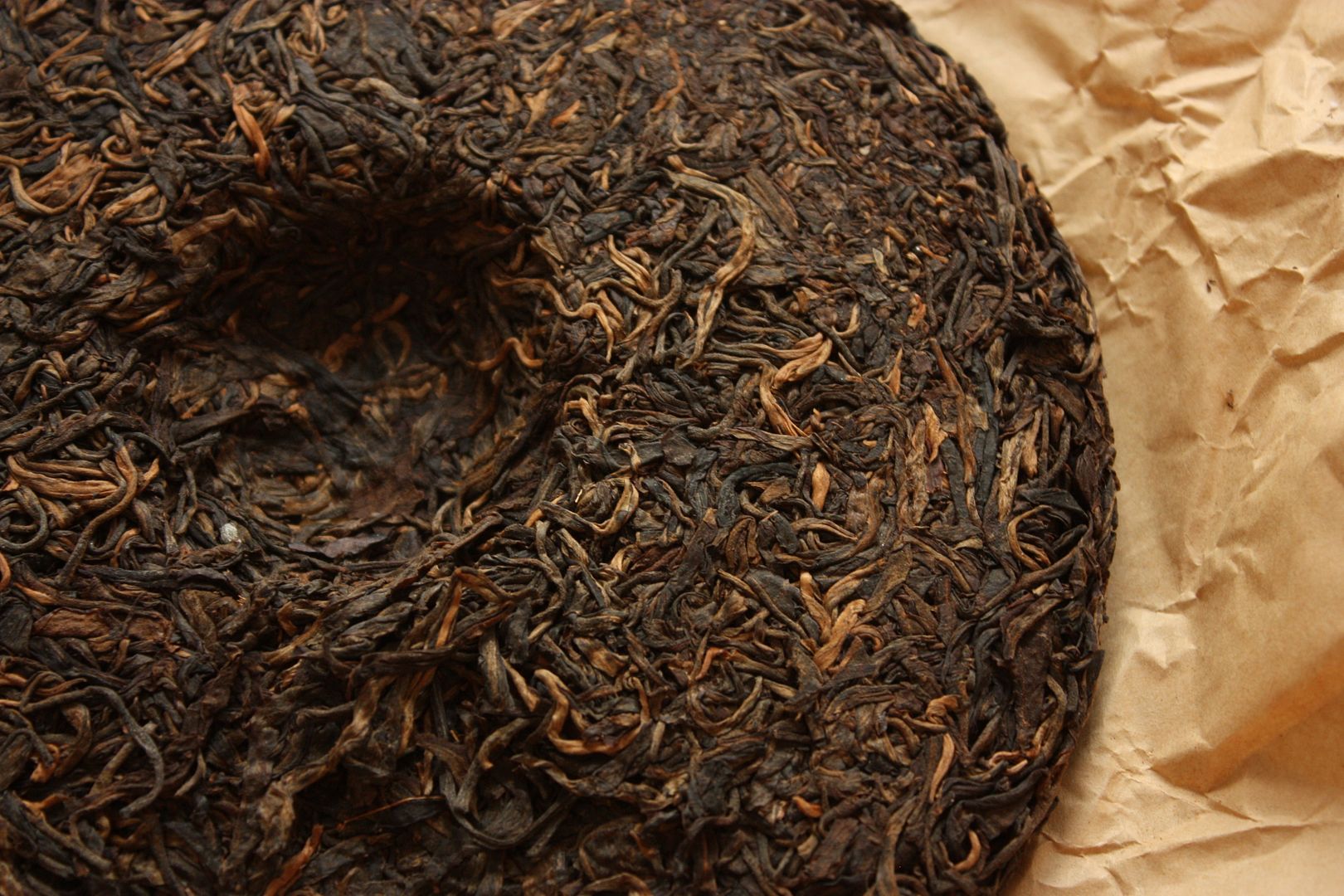 What you can see here are a few things: the leaves are shinier, without the slightly furry look of the other cake. The sheen on the leaves is indicative of a drier storage, although I think the cake should best be termed as having undergone natural storage – just left around in a relatively humid environment generally, such as that of Taiwan. More importantly, you also see no obvious indication of mold growing on the cake – there are a few stems that are slightly white, but generally speaking, they are absent.
I obviously cannot comment on what happened – who knows. There are possibilities – perhaps the cake at Hou De was poorly stored to begin with, due to excessive moisture or some such, during a part of its storage somewhere. Sometimes it is quite possible even for cakes within the same tong to develop somewhat differently, especially the cake at the top or the bottom of a tong – they can get moist easily and grow mold while the other cakes are fine. I don't know if Hou De's entire batch was bad, or if it's just one cake out of many. I also have no way of knowing if this problem developed before or after Hou De acquired their cake.
It is quite possible that even Guang himself doesn't realize there is a problem (if he considers it a problem at all, that is). After all, a customer might feel weird if they receive a cake that was opened prior to purchase, but that is in fact sometimes what must be done to ensure that you're getting something decent. Just yesterday I bought two cakes from Sunsing, and before taking the goods the employee there actually encouraged me to look at the cakes to make sure they're ok. For teas that have been aged some years, it is usually a good idea to do so, because you never know what's happened under the wrapper. It doesn't help that this 2005 Yesheng has a particularly thick and inflexible wrapper – the thickness of the wrapper may also trap any moisture and cause higher likelihood of mold than otherwise. So you can't even see through the wrapper to see what's going on underneath.
Obviously, sampling wouldn't have helped either, because the samples come from one cake, and the full cake you receive is another one. They could very well be the same, and very often they would be more or less the same. There is still, as always, the risk of something wrong having happened. I suppose this is not too different from corked wine that you end up with once in a while at perfectly well meaning stores. The important thing there, I guess, is to make sure they have an ironclad return policy. Although, in the case of tea, a bit of moisture often doesn't kill, and if aired out sufficiently and properly, the tea can actually taste quite good.
DJUAS6JBP6P9