Every tea mall in China has at least a few stores that only sell packaging.  They sell bags, boxes, tins — you name it, they've got it, and in the past few years the packaging has gotten more and more elaborate.  They range from simple foil bags these days to ceramic jars inside a ginormous box.  Generally speaking, teas sold in such packaging tend to be poor quality and overpriced.  My friend L's shop once did a business with some guy who wanted 100 cakes of very regular cooked puerh, and who wanted them to buy the best packaging, because it's for gifts.  L charged him double the cost.  That guy, in turn, sold the tea for about 10x profit.
So, when you get boxes like this, be cautious, very cautious
This is some dahongpao, with individual foil bags inside for one serving each.  At least the foil bags aren't too small, so that I don't have a problem with the serving size.  Teas packaged like this, however, are rarely any good.  My parents got this as a gift, and when it's a cooked puerh, I'll usually reject it.  Since it's a yancha, I figured I'd give it a try.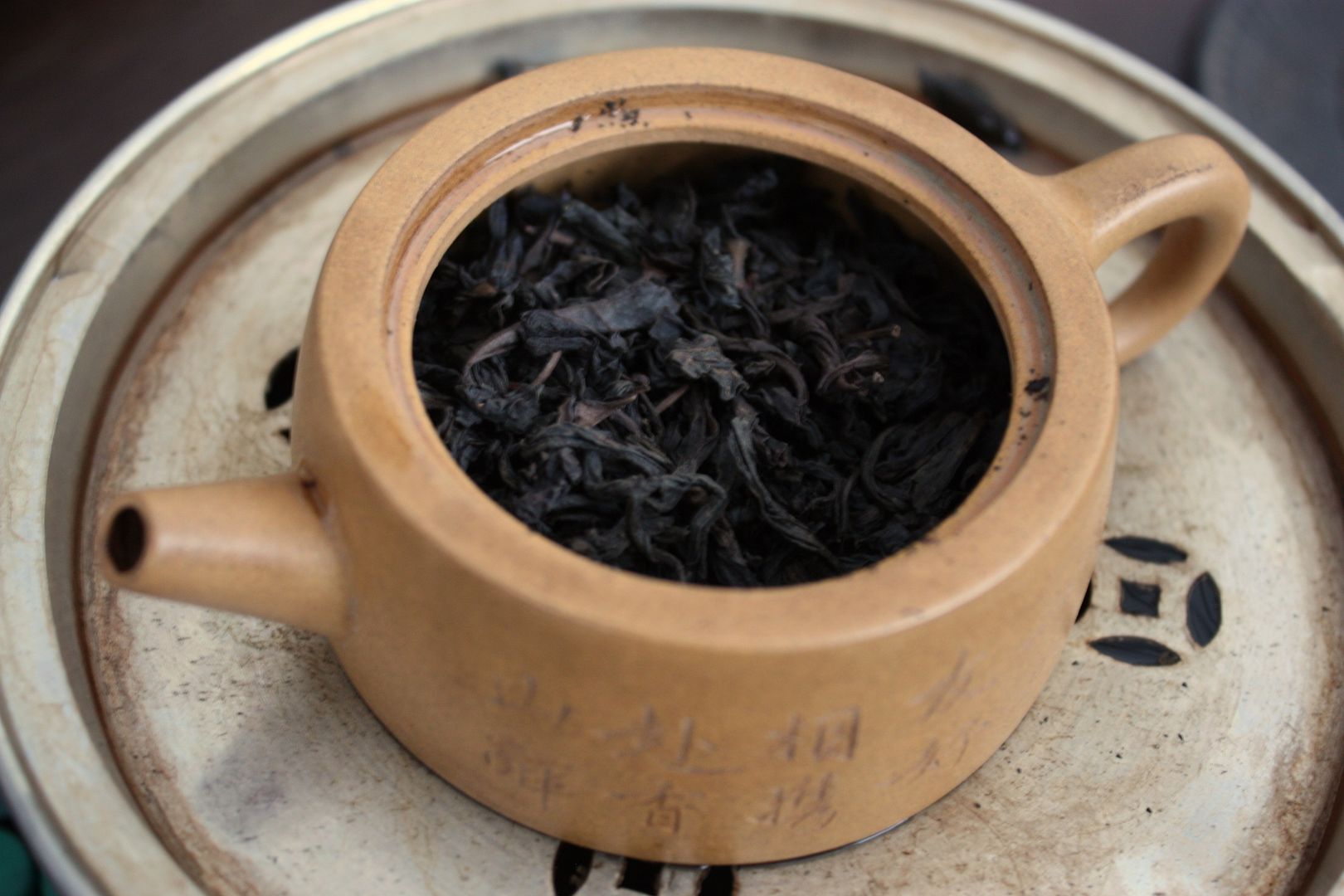 Mercifully, the tea is actually a medium roast, unlike many of the newer yancha made in the Mainland these days which are light roast, and thus absolute abominations.  The tea already emits a nice smell when it hit the still-warm teapot.  The leaves are a dark colour, almost black, but not quite.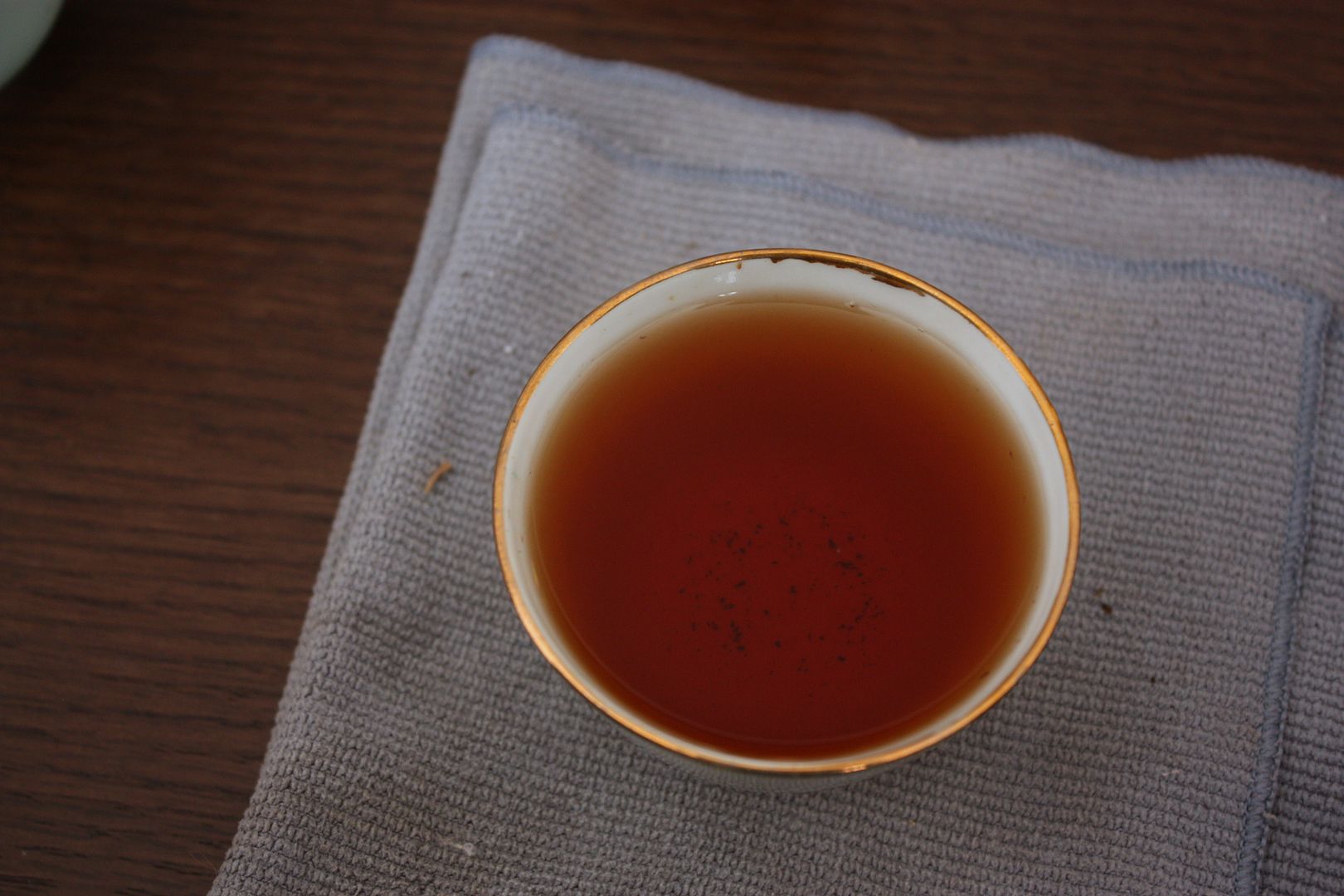 Not nearly as bad as I feared.  The tea is ok – has a decent body and fragrance, even a little qi.  Not the greatest, but not the worst.  I'll skip the box next time though.