Before I go on, I should explain my parameters for this retasting project.
1) I'm going to be using gaiwan for all these, because I used mainly a gaiwan back in the day to try these teas.
2) I'm going to be using the same Kamjove kettle that I always used back then as well.
3) The water is Hong Kong tap water.  I can't really control for this and have no way of using the exact same water I did in Beijing or Taiwan, so this will have to do.
4) I drink till the tea is exhausted, or, in case of horrendous teas, when I can no longer take it.
Now taht that's out of the way, let's move on to #2 – a Yiwu cake that I bought in 2006 and whose store I revisited on this trip.  If I remembered correctly, this tea was in the vicinity of about 80-100 RMB back in the day, give or take.  I could be wrong.
My impressions back then was that it was decent, but not awesome — that the leaves were ok, but the cake was made with care.  I think I must've given a cake away, because I only see one now, and it's never been opened.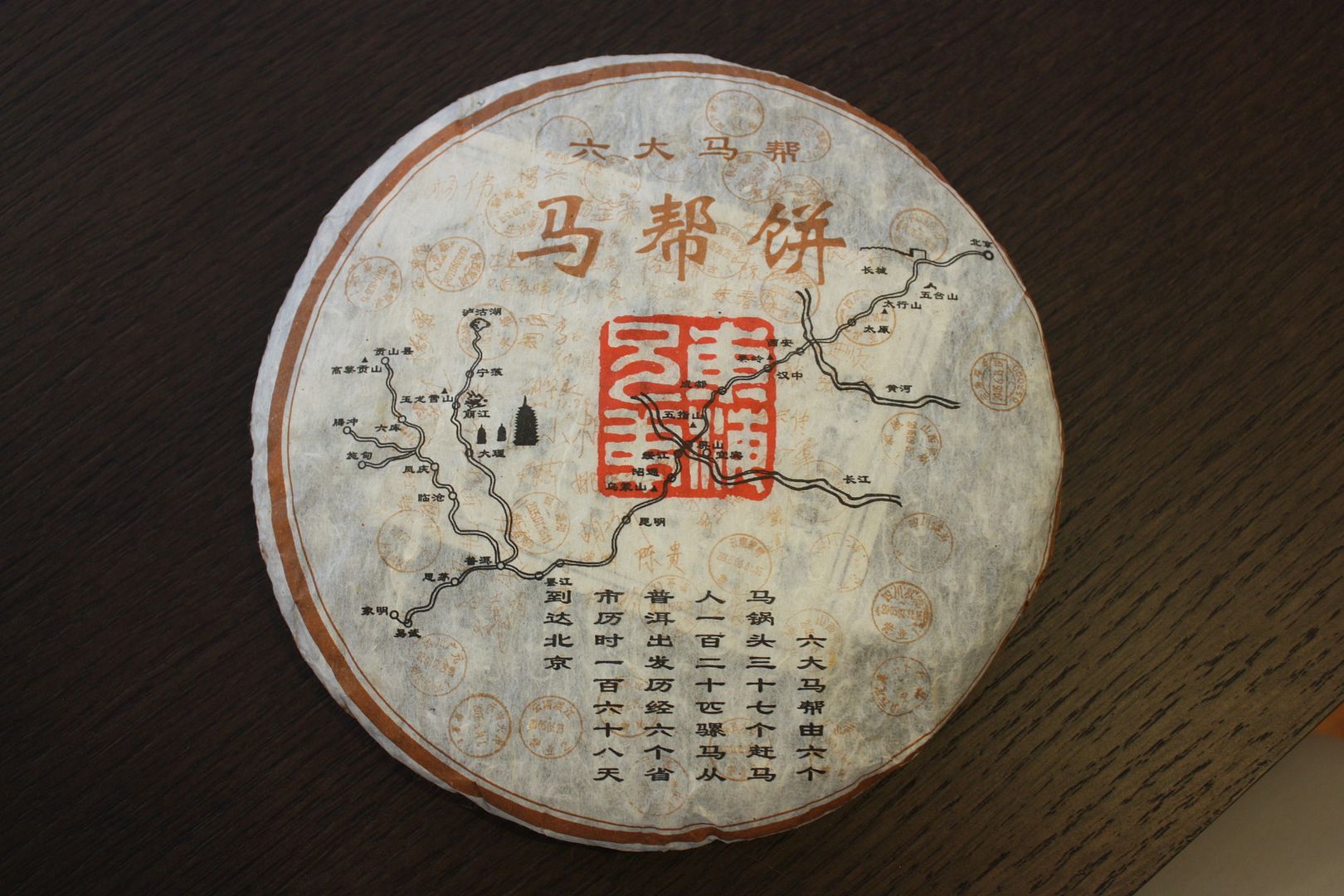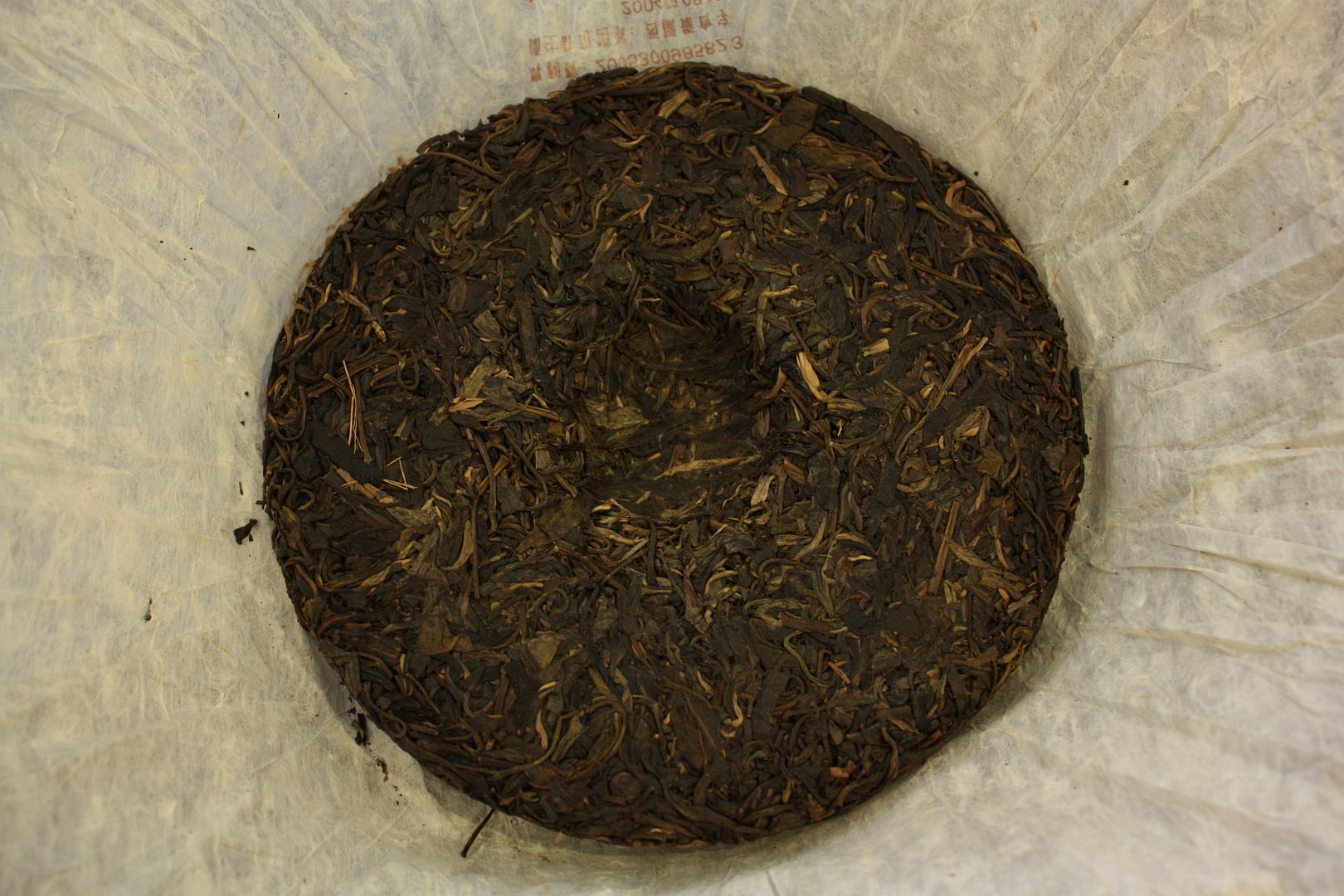 You can see that the leaves are a bit stemmy.  The owners at the time I think told me that the cakes were arbor trees, but the trees were not particularly old.  I thought they should've used nicer material to make cakes — which they certainly have done this year (and in the past few years, it seems) but back then they were starting out on making puerh and so had less access to good materials, I believe.  2006 was also a pretty crazy year.
The initial infusion or two had a hint of the same taste as retaste project #1 — the same nasty young pu turning older taste, but it isn't nearly as strong and obvious.  There's something else going on here, a hint of the same fragrance that this tea had back when it was young.  I remember it was a bit astringent and rough when I tried it at the store five years ago, leading to my decision to only buy two cakes and not more.  As I kept brewing, the initial nasty taste went away, and turned into a slightly nicer, sweeter, lightly aged puerh taste.  It's not fresh anymore, but neither is it really aged yet.  It's in that 5 years old, awkward phase.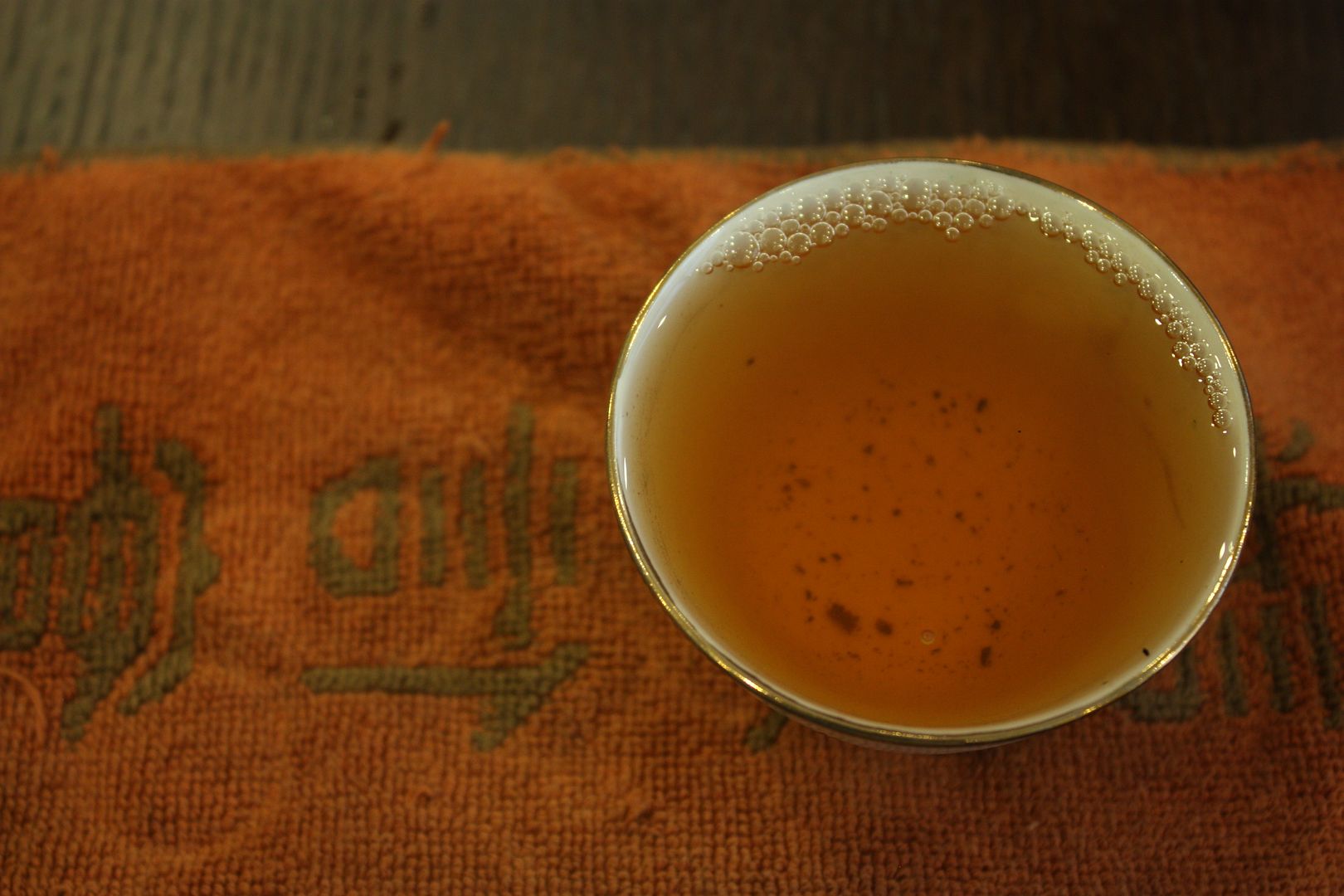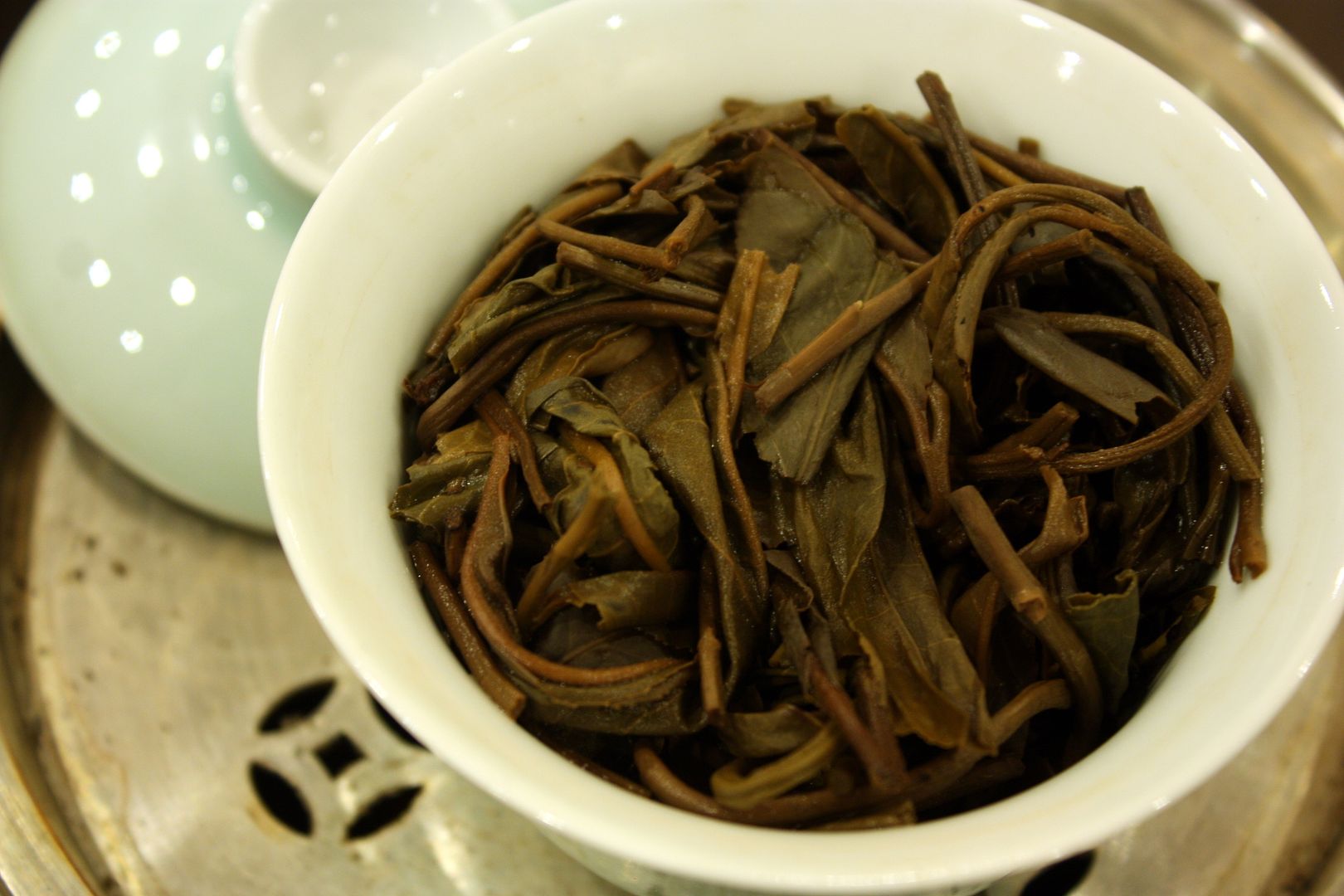 The tea is not very strong.  It doesn't have qi that knocks you out, and it isn't really going to be a long term winner, I think.  Compare this to, say, the Yisheng purple, and this is clearly an inferior tea.  Having said that, it's not bad, and offers a pleasant tea to drink.  I think give it some more time, and it can age into something reasonably good.  At the moment though, I'm in no hurry to drink this, so back into the storage it goes.