Sorry for the delay, two days (well, a day and half now really) until I hit the plane to go to Beijing. I'm quite dreading it. I don't want to go, at all. Sigh.
Anyway, I thought I will show a few pics of things I bought aside from the ones I've already listed before.
The first is 4 bricks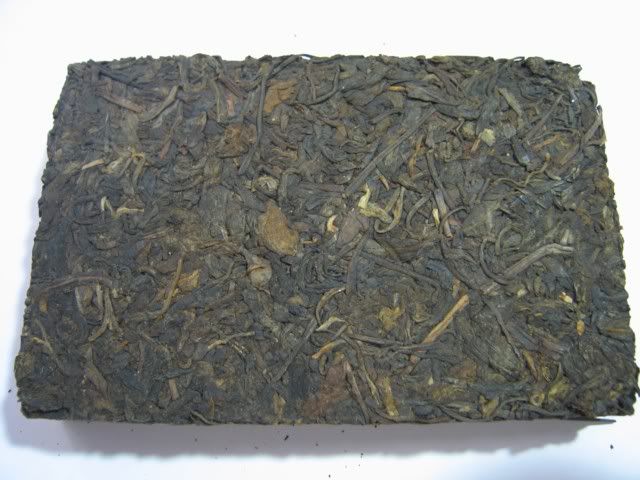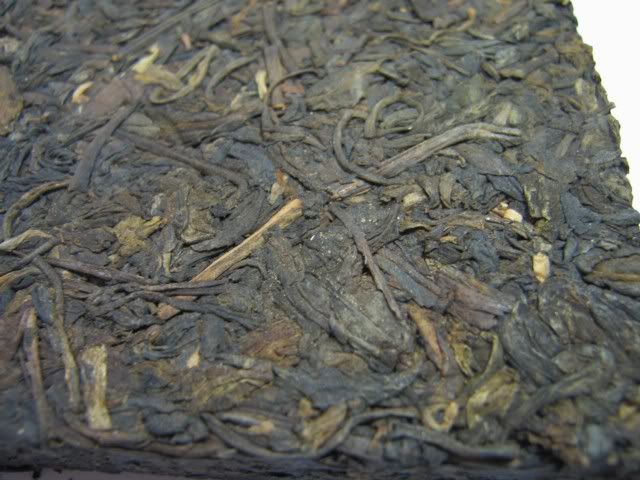 The wrapper of which I've shown you all before
These are really not very high quality bricks. Supposedly from 1993, although who knows when it actually was made. The taste does seem like a 10+ taste. The taste is so so. Probably some wet or poor storage along the way. I'm airing it out so it won't smell/taste like a lot of extra stuff when I eventually drink it. It's really meant for an everyday kind of drink. Nothing fancy.
Then there's this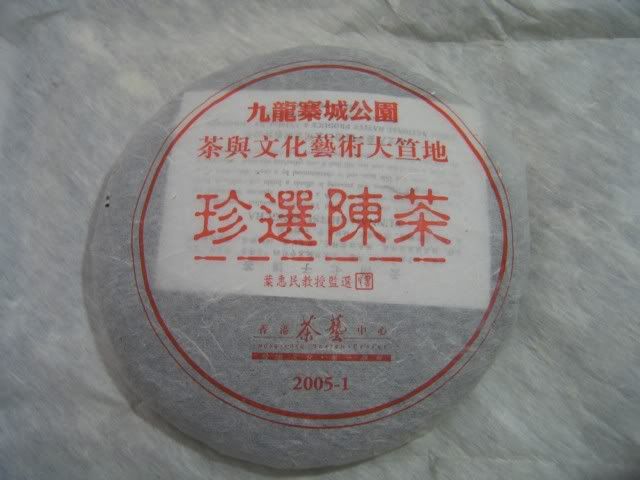 Which is a cake (two actually) I bought from Jabbok. I decided to mostly buy things I know I won't get on the mainland, and I decided that for the most part, I'm buying things that are sort of different, in small quantities, so I can test the taste and see how they develop over time. This will be more of an experiment than anything else. I might even send one of these cakes to Boston to store, while keeping the other one in HK to see how they age differently.
This cake is from 2001, but the cake was released to sell in 2005 and the wrapper was made then. You know it's not 2005 because it doesn't taste (or look) like a 1 year old tea.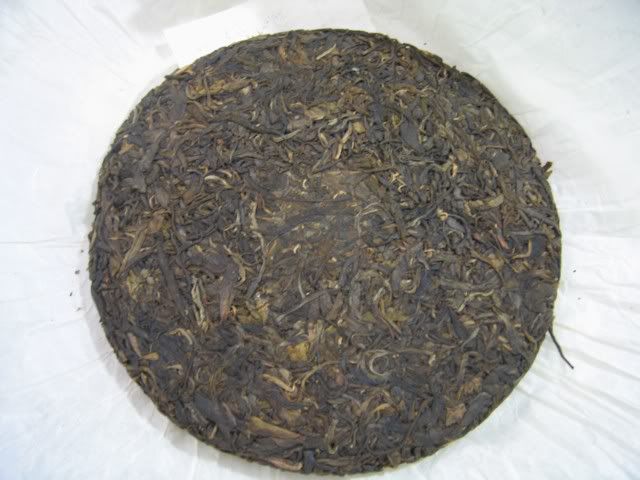 Quite tasty right now. Not terribly cheap, but whatever. Only two cakes.
Then, of course, there's this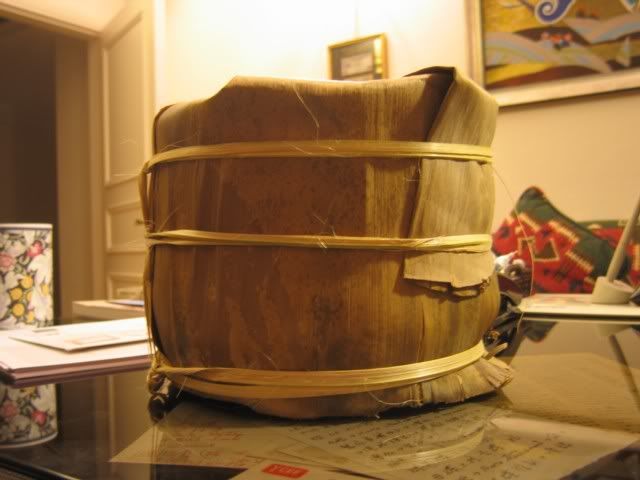 This is the tong of Fuyuanchang that I bought. I've already shown you the cake, no need to do it again. My first tong of tea, hahaha. I'm in knee deep already.
I also bought a box of gongfu tea, a box of 30+ year old loose pu, and another ounce of another kind of 30 year loose pu. There's the pot, and a box of loose broken bits of bricks and stuff that are from the BTH, mostly for pot warming/cooking purposes.
That's it for this part of my journey. At this rate, I'll have a 10 year supply of pu before December.