I keep going back to the Best Tea House, but I am finally closing in on some potential purchases.
Two things, really
1) A pot that I like.
Among the many: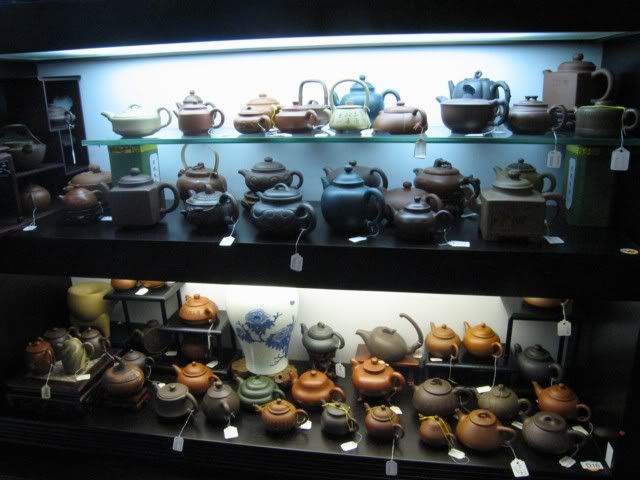 Is this…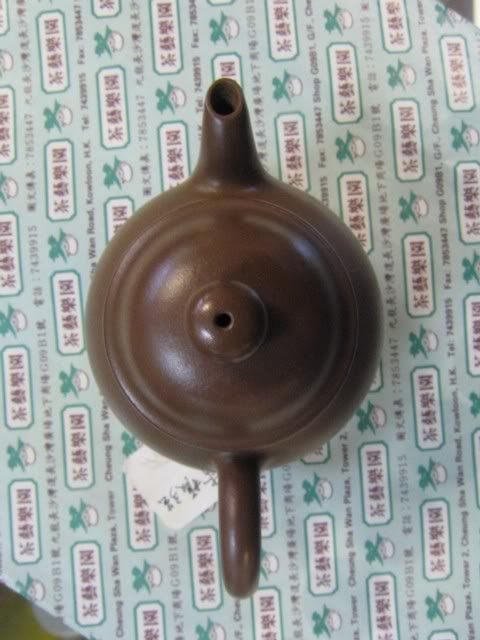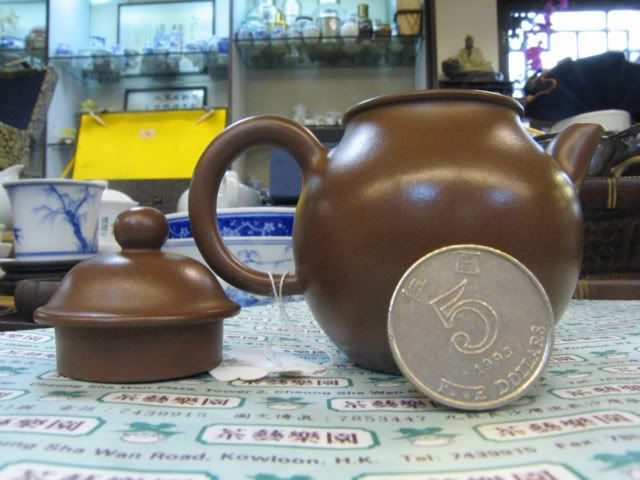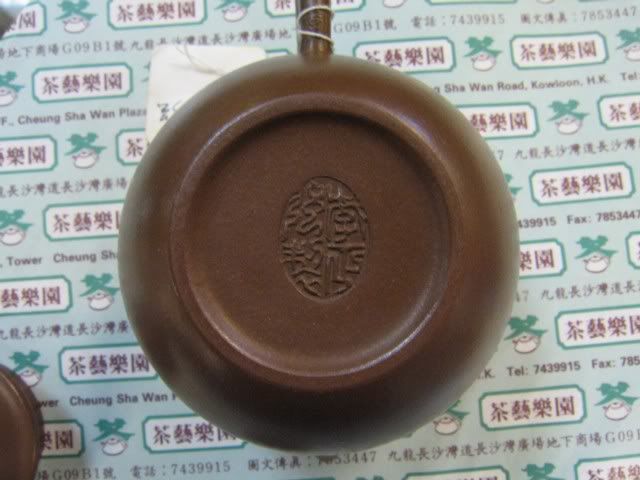 What do you think? It's a bit steep in price… close to $180 USD. It's not very big (the coin is about the size of a quarter — slightly bigger than a quarter). The pot is nicely shaped, I think, and pours well. The lid obviously fits very nicely over the pot — very smooth worksmanship. You know how some pots, when you turn the lid, you can feel it's slightly uneven? This one feels absolutely flawless.
But it's not cheap.
I'm thinking of using it for puerh. I'm not sure. What do you all think?
2) Tea. Puerh, to be exact
More pictures: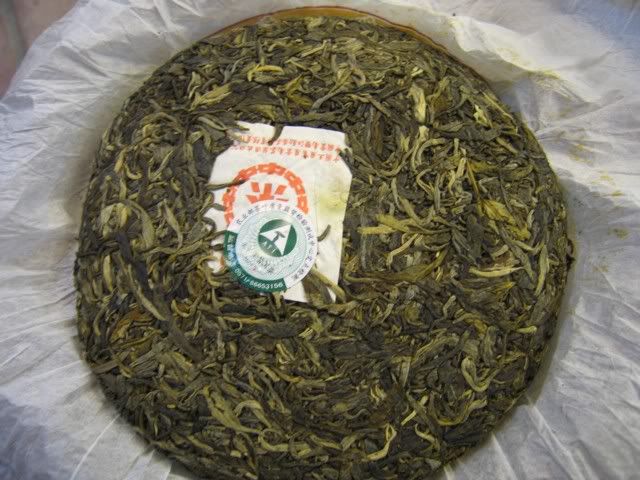 This is a cake from Fuyuanchang, which, from what I understand, is a brand that is made primarily for export to Korea. This is, now that I've looked more carefully, probably a 2006 cake, as it has a round sticker about how it is a "no pollution" cake with the date 2006 on it.
The cake is a Mengku Spring tips. The leaves are mid sized, I guess, as you can see. The flavour is mostly sweetness, with a bit of bite and there's some smokiness in there. It's still an early cake, so I think that's what you can expect. Not bad, pretty pleasant overall. The cake is not expensive — about $10 USD a piece if I buy the whole tong.
Comments?